Welcome
Welcome to BeYu llc
Women's Health, Maternity, Infant, & Pediatric Massage
Innovative and Up-To-Date Supplemental Holistic Options for Women.
There are hundreds of massage therapists in Cheyenne. There is only ONE BeYu.
Specialized, targeted work.
High Risk Prenatal * EMS Therapy * Massage Therapy * Functional Manual Therapy * NeuroKinetic Therapy * Muscle Training * Pediatric Therapy * Sensory Therapy * Manual Therapy * Chest & Lymphatic * Maternity Massage * TMJD * Gua Sha * Cupping Therapy * Cellulite Services *
What to Expect at your first appointment
If you are used to walk-in massage or a session at your local chiropractor or local aspiring spa, this will be a little different. First and foremost, this is NOT a back rub. This is intense massage therapy for chronic pain and postural issues. I utilize all of my training to bring you the most up to date and comprehensive techniques that go beyond the traditional idea of a spa "massage". This is a licensed massage clinic that is unique in the services provided. There is no place like BeYu llc.
You will have 3 forms to fill out that will guide my intake and assessment to give you the best results from our time together. I rely heavily on what I see and assess in the body, including information from energy the body is holding. From stored trauma that is resulting in a frozen shoulder to repetitive postures and actions that result in a locked diaphragm causing difficulty breathing and shortness of breath. My specialty is the upper body, and as Cheyenne's only licensed therapist for chest work, my training is in opening the diaphragm and restoring movement of the upper body. The results are improved breathing, eliminate GERD, improve digestion, relieve neck pain and chronic headache and release locked painful shoulders and carpal tunnel and thoracic outlet syndromes.
While my specialty does a lot of heavy work, I do not forget the rest and relax part that leaves you feeling complete and whole once the session is over. I also assess nutritional deficiencies that are often a contributing factor in symptoms that present as pain. (Yes, it's all connected).
BeYu llc does accept male clients with the recommendation of an existing female client.
Appointments are available Monday Wednesday Friday from 9:00am-7pm. Thursday appointments are also available for NEW CLIENTS ONLY. We look forward to working with you and finding a schedule of treatments that will work for you.
Be sure to subscribe to our email list by clicking this link to get important updates, specials & coupons!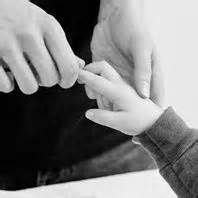 SPOTLIGHT SERVICE
Pediatric Massage (In office price)
Includes THREE 30-minute sessions. $105
The best way to give Pediatric massage an honest try for your child. See what it is and find out if it's a healthy alternative in the development and health care needs for your child.
"This office does NOT Offer or undertake to prevent, diagnose, correct or treat, in any manner, by any means, method or device, any human disease, illness, pain, wound, fracture, infirmity, defect or abnormal physical or mental condition, injury, deformity or ailment, including the management of pregnancy and parturition" Nor does it intend to replace your primary physicians care.
Thank you for choosing BeYu llc!
Order Paparazzi here
Order DoTerra here
Order Lume here