Welcome
Welcome to BeYu llc
Women's Health, Maternity, Infant, & Pediatric Massage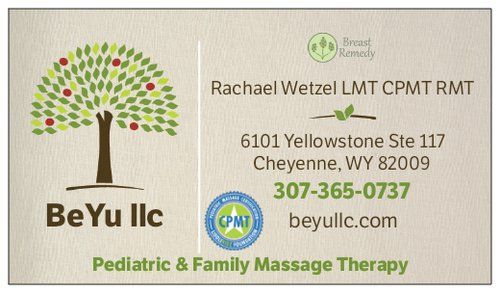 COVID Update 9/2/2021
As our pandemic continues to evolve, I have been keeping a close eye on how things have progressed. We currently have 449 active cases. BeYu llc is stepping up measures to protect ourselves and our clients from contracting COVID-19. Masks are available and will be utilized during services. I will be screening prior to appointments in order to protect those medically fragile people that are clients as well as in my family.
As before, if you are exhibiting symptoms or have been around anyone exhibiting symptoms, please reschedule your appointment. Even if you are FULLY VACCINATED if you are experiencing flu-like symptoms, have an active uncontrolled cough, please reschedule your appointment. DO NOT COME IN!
(Click the ACTIVE CASES link to Laramie County Health Department for updated numbers)
At this time, BeYu llc accepts TriWest Health Insurance Plans with a referral from the VA.
We are happy to announce that same-day appointments are now available with Katie!
Massage Therapy Functional Manual Therapy NeuroKinetic Therapy Muscle Training Pediatric Therapy Sensory Therapy Manual Therapy Breast & Lymphatic Maternity Massage TMJD Gua Sha
Maybe you are here because you received solemn news from your last mammogram. Or perhaps you are here because you are having struggles with scar tissue that is preventing you from living your life to the fullest.
Whatever your reasons, whether you are struggling with carpal tunnel, a wrenched neck, or taking control of your health and wellness, I look forward to working with you to establish a routine that acknowledges your individual needs.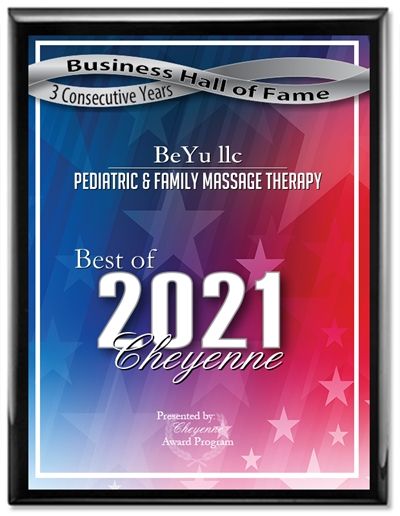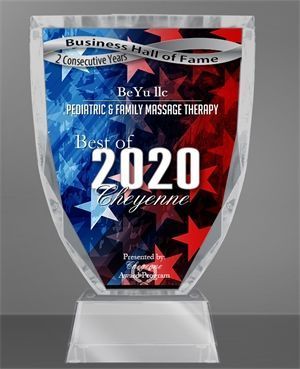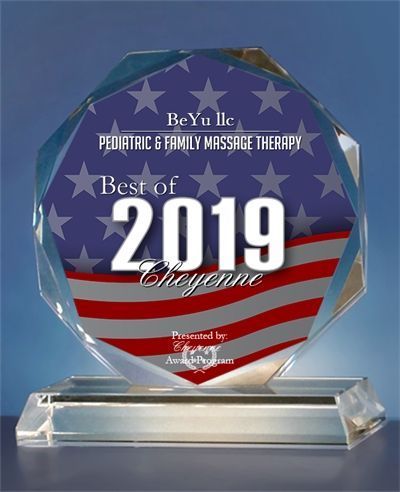 Announcements & Updates
New at BeYu llc
Now offering Massage Classes
Are you interested in giving or receiving a massage from your partner or spouse or friend?
Private training sessions or group training classes are now available through BeYu llc. Learn effective therapeutic massage techniques safely in a supportive environment facilitated by Rachael Wetzel, BeYu llc's own licensed massage therapist. Along with learning techniques, you will learn about anatomy, physiology, safety, effective communication, and proper body mechanics.
Private classes begin at 2 hours and are $200 for the couple. Private classes are catered to individual interests and needs. Choose from a variety of modalities that target your individual concerns.
Semi-private classes of 2 couples begin at 2.5 hours in length and are $175 per couple.
Group classes of 3 or more couples begin at 2 hours and are $70 per person.
There will be one group class offered each month, on the first or second Saturday. Each month will be a new area of concern and specialized modality.
Class instructions will be sent with payment information. Payments for classes are due in advance.
Appointments are available Monday through Friday from 10-7. I look forward to working with you and finding a schedule of treatments that will work for you.
Be sure to subscribe to our email list by clicking this link to get important updates, specials & coupons!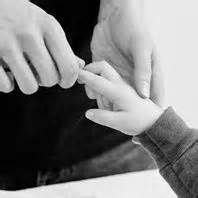 Pediatric Massage (In office price)
Includes THREE 30-minute sessions. $105
The best way to give Pediatric massage an honest try for your child. See what it is, and find out if it's a healthy alternative in the development and health care needs for your child.
Thank you for choosing BeYu llc!
Order Avon here
Order DoTerra here
Order Lume here